PROTECT WHAT YOU LOVE
MONTHLY DONATIONS MADE TO: OCEAN CONSERVANCY, CONSERVE TURTLES, DIG DEEP, & SAVE THE SOUND
INSPIRE. CREATE AWARENESS. ENCOURAGE CONVERSATION.
OUR LOGO
While sketching to find just the right logo design. Figures making waves started to emerge within the wave design. It represented exactly what we wanted it to: Livin' Life, Inspiring Change, Creating Awareness - Protecting what we Love!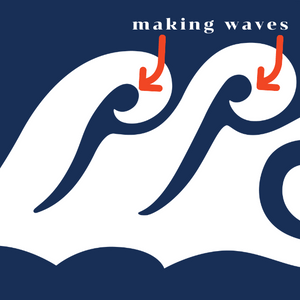 TAKE A CLOSER LOOK - PEOPLE MAKING WAVES
Within the waves are the figures of people making waves. This represents our Connection with Water and our brands focus on Creating Awareness, Inspiring Change & Making Waves!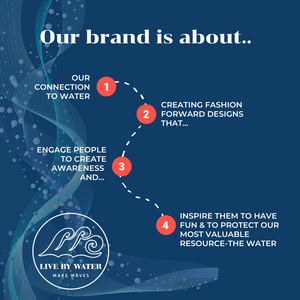 OUR BRAND
When you purchase and wear our brand you are helping us to create awareness and to contribute to water focused non-profits that benefit people. bodies of water and the creatures that inhabit them.
STELLA MARIS BRACELET
For any that love & spend time on the sea. Stella Maris is an ancient title for the Virgin Mary, patroness of those that navigate the sea also known as Our Lady, Star of the Sea. A symbol of guidance and protection, to provide safe travels for those upon the sea.  
SHOP HERE
Customize a Hoodie
Ocean Pullover Hoodie
Let this pullover hoodie take you from sunrise to sunset. Comes in 4 beach inspired colors. Choose from one of our 4 sayings or no saying on the sleeve-it's your choice.
Pullover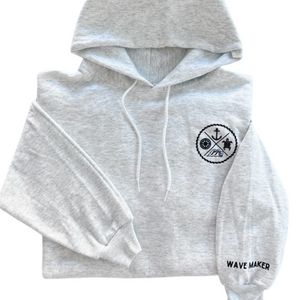 Heather Grey Hoodie
The Classic go with everything hoodie. From a day on the boat, fishing and the bonfire at the end of the day this is the go to hoodie. Choose from Wave Maker saying on the wrist or no saying.
Hoodie
Beachy Red Zip-up Hoodie
Throw in your beach bag and go from day to night with this super soft hoodie This comes in 5 colors and you choose your saying too or no saying at all.
Zip-up
IT'S A FEELING, A CONNECTION, A STATE OF MIND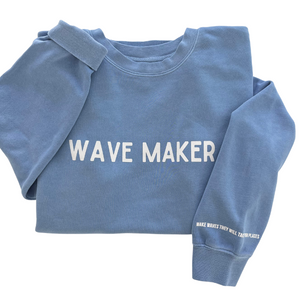 Pigment dyed, ComfortWash brand sweatshirt. Has that soft vintage look and feel. Sure to be a favorite.
Coastal Blue
Choose to have the saying, "make waves they will take you places" or no saying-your choice
Salt
Comes in 6 Colors: Beachy Red, Salt, Coastal Blue, Sage Green, Bright Coral or Soft Coral
Beachy Red
TESTIMONIALS
LOVE it! Fits great – super comfy. I'm sure the listing mentioned it – but the double hoodie strings are a nice touch.

Flannel LBW Logo-Women's Hoodie Dress

RENEE D
I'm so excited to get this sweatshirt. I LOVE IT!!!!! It's so soft. 

Beach Life Hoodie

GRACE M.
Love love love them both! I've already worn them this past week. Even the sweatshirt as I'm someone who's perpetually cold the second it dips below 80.

Classic Logo Wideneck Sweatshirt & Tank

TRACY M
We love the colors of the shirts & the printing came out great!

Save the Turtles Tees

KELSEY M
We all love our bracelets!!!! Thank you ❤️

Buddha Tranquility, Shades of Water & Mermaid Love Bracelets

KATHY W